About Mangosteens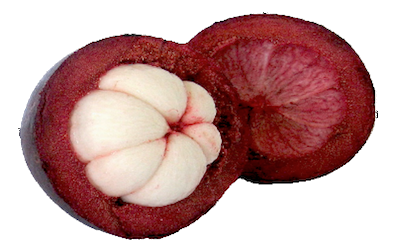 The Purple Mangosteen is an exquisite tropical fruit which is often referred to as 'the queen of all fruit'.
Heavenly Taste
The mangosteen fruit has a firm, thick rind with a smooth texture. Inside the skin is a juicy, pearly white segmented fruit known for its fabulous exotic flavour.
The refreshing edible flesh tastes sweet and citrusy with a hint of strawberries and grapes.
Health and Nutrition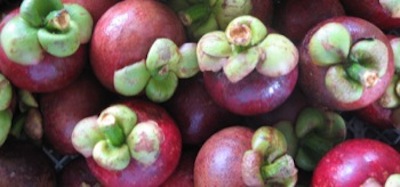 The mangosteen is a source of important nutrients such as vitamin C, magnesium, potassium, phosphorus and calcium. It is rich in antioxidants and is a natural energy enhancer.
The whole mangosteen fruit is valued for its therapeutic qualities and has been used for medicinal purposes in Ayurvedic and Chinese Herbal medicine for centuries.
Today, mangosteens are regarded as a 'superfood'